Choose Your Website Design Packages
Features of Our Website Designs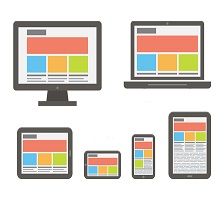 Full Responsive & Mobile Friendly
The best browsing experience for your visitors regardless of the used device A large portion of your customers will be accessing your website from their phone, our web designs are created to look great on many types of devices.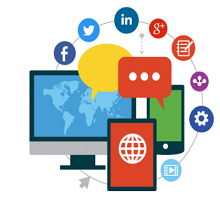 Social Integration
We will integrate your social network profiles with your website to create a seamless customer experience, social media can reduce your overall marketing costs and help you gain the competitive advantage.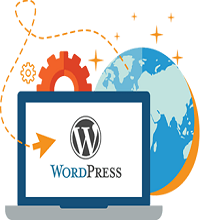 WordPress Development
We create WordPress websites using the latest techniques, trends, and tools when we're finished, you can manage your content with ease.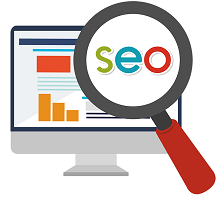 SEO Optimized
We use a variety of techniques to create amazing websites that can easily be found and read by the search engines. Your website will be configured and optimized to show up on all major search engines.
Our Web Design Process
We have a simple 4 steps process.

Discovery
We work closely with you, talking and discovering more about your project and through research and analysis we clearly define your business and user goals,
design your information architecture and work through all the essential planning.

Design
Once we collect information about your design, it's time to build We'll take your completed concept and turn it into a
working website.

Testing
We'll provide you with a private URL for previewing and testing your new site. This gives you the opportunity to test it on all
your devices, check that all the links and buttons work, and make sure you like the images and content layout.
Launch
It's time for launch! That means you've
tested, approved, and are ready to make your site live to the world. We'll do all the technical work in this process – getting it loaded onto your server, making it live.
Frequently Asked Questions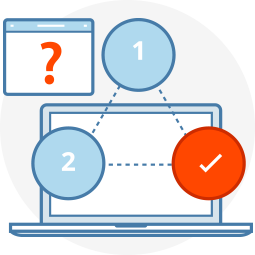 Would you prefer to talk to a web design specialist in person?
Let us help you make the right hosting decision! Our team is standing by to help with any questions you have!